Engineering & Customer Service at MCI Transformer
Experience and Product Knowledge Go a Long Way
MCI Transformer's refined components are created by the best minds in the industry. We can help find the exact transformers or parts you will need to best serve your application. MCI Transformer's design engineers have over 100 years of combined experience in the transformer and custom magnetics industry.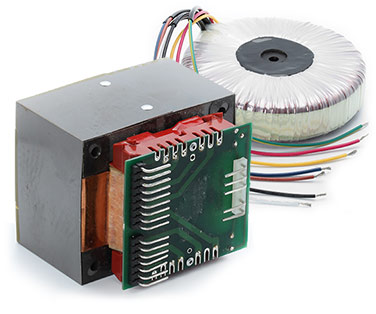 We find that in many cases, the best choice for your application will be to use one of MCI Transformer's standard catalog transformers. If better suited, however, we may recommend a modified standard catalog item or even a custom designed unit built specifically with your application in mind. There are many options available, so take advantage of MCI Transformer's long time experience, product knowledge and cost saving abilities.
Be sure to view MCI's How to Select a Transformer document for more information and contact us if you have any questions. Our engineers are happy to discuss your application in detail.