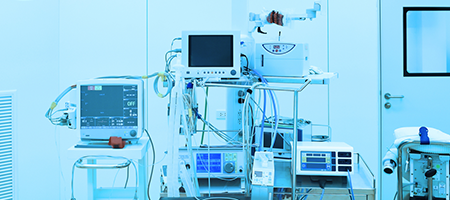 The international regulatory standards governing the specifications of electronic equipment have distinct guidelines for transformers, especially those needed for medical electronic products. Because these transformers are designed to protect caregivers, patients and the equipment used in their care, they are required to meet stringent specifications laid out by not one, but numerous standards, from a variety of agencies in the United States, Canada, and Europe, making the whole process a lot more complex.
Every standard laid out by the safety agencies is unique in nature and within each of these criteria lies specifications that define how power transformers should be built and installed. Therefore, it makes sense to have a clear understanding of these standards, as failing the compliance requirements might lead to expensive redesigns, dramatically increasing the product cost and time to market.
Safety Agencies
Underwriters Laboratories (UL) is perhaps the world's largest safety agency headquartered in Northbrook USA, holding the distinction of testing the highest number of electronic components than all other agencies combined. UL, operating in 140 countries, certifies every type of electronic component, but its accreditation for transformers is considered the most trusted safety endorsement worldwide.
The Canadian Standards Association, or the CSA, sets the safety benchmark for electronic products and components distributed throughout Canada. CSA has numerous standards for transformers, and its process differs from UL in certain occasions. Likewise, in Europe, most countries follow the standards of International Electrotechnical Commission (IEC) or have their own safety criterion developed on IEC regulations.
Safety Standards for Medical-Grade Transformers
Here are the regulations and their implications that designers should consider while deploying transformers for medical devices.
Medical-grade transformers are required to fulfill additional safety rules and guidelines beyond the essentials needed for standard transformers. These transformers are different from non-medical grade transformers simply because of the nature of applications they are deployed in. They are designed to ensure the safety of all concerned parties in a healthcare institution, and hence, must strictly adhere to the following guidelines:
Leakage Current
The leakage of current happens mainly due to the capacitance from primary to ground or secondary circuits. Essentially, the lower the leakage value, the better it is for medical applications. Most standards specify the maximum acceptable leakage current at 100 µA. MCI specializes in these types of high-class magnetic components and custom transformers, and is possibly the best in its class in maintaining the leakage current standards.
The Hipot Test
Almost all safety standards require the medical-grade transformers to pass the hipot or high-potential test. In a hipot test, the transformer is subjected to an "abnormal" scenario; for instance, an extreme situation where one secondary is shorted out and the other one operating at full load. All MCI transformers for the medical industry receive 100% production line testing which includes applicable hipot testing.
Temperature Classes
There are diverse temperature ratings for medical transformers. Typically, the higher the temperature rating of a transformer's insulation system, the less likely it is to break down during an extreme test. A higher temperature rating also helps improve the chances of clearing the hipot test.   MCI transformer has many UL Recognized insulation systems ranging from Class A (105C) to Class H (180C) available for implementation into custom medical products.
Fusing Requirements
Typically, there are two types of fuses used in an electronic equipment – overcurrent and thermal. Overcurrent fusing is a compulsory requisite for every medical-grade electronic product, but the requirement for thermal fusing is customarily determined by a specific agency standard. MCI Transformer regularly adds thermal protection to our medical transformers to aid in passing strict regulatory requirements.  The thermal breaker fuse is an additional safety measure, which with its extra layer of assurance endorses the quality standard of a medical-grade transformer.
Over the last 50 years, MCI Transformer has evolved as one of the most trusted medical transformer makers for its high safety standards, reliability, and utmost commitment to quality. Our medical-grade transformers meet the strict medical regulatory standards required by today's healthcare industry.
To learn more about choosing MCI's medical-grade transformers for designing medical electronic products, contact us today!