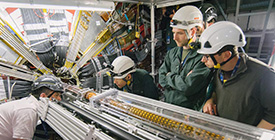 MCI Transformer designs custom magnetics and transformers for many applications, including:
Medical and dental manufacturers, such as for chairs, lights, ultrasound, ancillary devices, etc.
Security manufacturers, such as alarm or entry systems, electromagnetic locks, gate openers, etc.
Elevator components, such as their controls and controllers
Our experienced design engineers are ready to discuss your application in detail. We will recommend utilizing one of our standard catalog transformers, or if better suited, a modified standard catalog transformer. We are also capable of building a custom unit specifically with your application in mind. MCI Transformer maintains cutting-edge designs for the industry.
Custom 3 Phase transformers
Power factor correction chokes up to 500 amps
3 Phase power line chokes
Custom UI low profile transformers
Transformers with lead wires / wire harness
High frequency switch mode transformers and inductors
Many more custom solutions are available, and our design engineers are eager to speak with you about your application needs. Submit your custom specs now, and let us help you select the best product for your particular application.